NEW ROLES JUST POSTED THAT INCLUDE SIGNIFICANT HIRING BONUSES
Opportunities in a variety of social and clinical care roles - including part-time and full-time positions.
FLEXIBLE SCHEDULES
Life is busier than ever, and your personal schedule is important. That's why we offer a variety of shifts, day and night.
FREE TRAINING COURSES
We offer free CEU's and Supervision to those seeking their Social Work licensure. This includes both PT & FT employees.
GROWTH OPPORTUNITIES
Join our consistently growing team of social work professionals who share a passion of providing person-centered practices.
CULTURE BASED
At RTI we help people. We try to do that by fostering welcoming, inclusive and respectful cultures across all our programs.
YOUR CARE MATTERS
We focus on person-centerdness for our team members. We offer a comprehensive benefit package that allows for you to care for you.
MEANINGFUL WORK
You'll not only feel like your making a difference in the lives of the people we serve - you will be making a difference.
"A True Vision
Sees The Ability

Within Every Disability."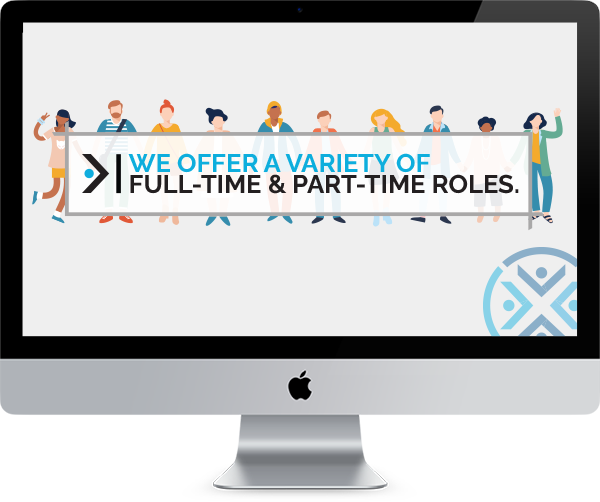 Whether you are an experienced professional, or simply looking for your first position in the human services field, RTI offers exactly what you are looking for. RTI has diverse and accepting company culture with open communication between managers and staff. We offer a wide variety of roles in the social health care field. To learn more about opportunities or a position, go ahead and request an informal interview.
Request An Open Interview
Jobs & Careers
RTI offers great career and job opportunities in healthcare, and all roles include paid training and flexible work schedules. Browse our complete listing of current openings to see if there's a role that looks like a great fit for you.
Browse Openings
Internships Available
RTI offers interns a well-rounded and unique training opportunity while doing impactful work. We provide high-quality training and daily support to help you gain valuable experience - all while helping build your resume and positively impacting lives.
Internship Application
Benefits at RTI
We truly believe one of the best ways to care for our participants and person's served is to provide our staff with best in class benefits. We're committed to providing you with excellent resources to help you personally & professionally.
View Job Benefits